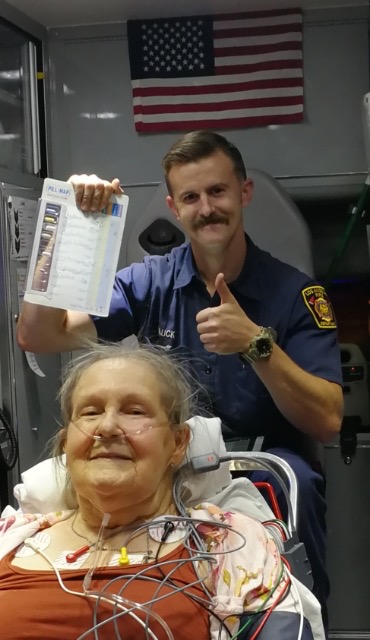 Great National Preparedness Month Grab-N-Go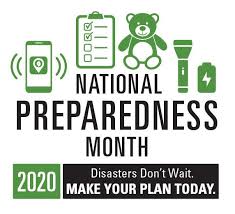 The Department of Homeland Security (DHS) sponsors National Preparedness Month each September. This year's theme is: "Disasters Don't Wait. Make Your Plan Today." Living on the west coast, I've lived through multiple earthquakes and fires. So, disaster preparedness is an important part of my life. Now that my adult children have families of their own, I want to do whatever I can to help keep everyone safe. To that end, my trunk contains a backpack filled with emergency supplies. In fact, I put together a similar pack for everyone in our family last Christmas. Knowing that everyone I love is prepared helps me sleep better at night.

Improving Senior Safety during National Preparedness Month
Now that my mom, who is 87 years old, is bedridden and under my care, as well as the care of other family members and professional caregivers, I stress about her safety. In the event of a manmade or natural disaster, I want to make sure she has emergency supplies on hand. Chief among these are her daily medications. When it comes to senior emergency safety, PillMap is a game-changer. It is a companion to traditional weekly pill containers. Caregivers customize it once and, thereafter, use it as a trusted visual guide for every medication in the patient's daily regimen.
How PillMap Works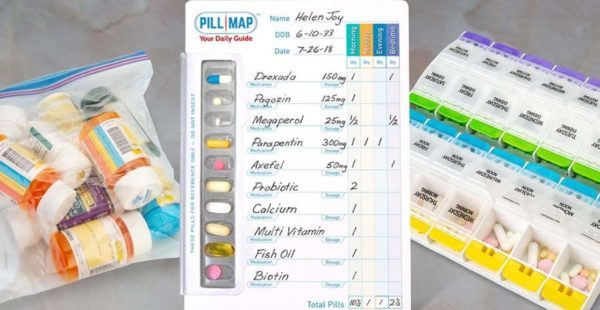 Medications change? No problem. It's easy to customize and re-customize when medication regimens change. With a visual sample pill pocket, caregivers can easily reference which pills to dispense, making sure each dosage is correct, no matter the surrounding circumstances. It's designed for once-a-day meds or multiple pills to be dispensed throughout the day, at home or on the go. Users customize it to their needs! PillMap is simple to use, highly affordable, and puts you in control.
So, my question to you is…are you prepared?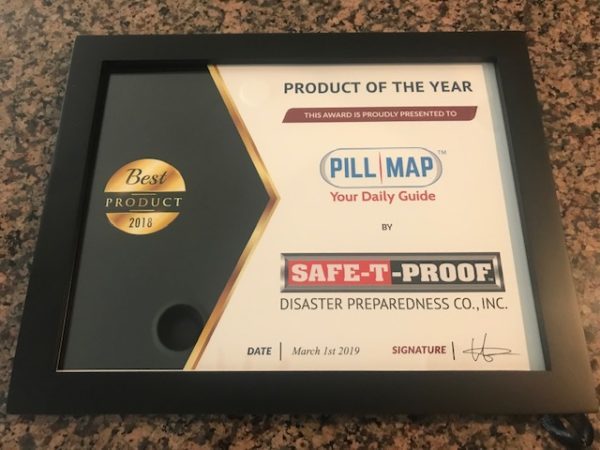 The elderly loved ones in your lives need Go-Bags and Emergency Supply Kits as much (or maybe even more) than those who are younger. So, make sure to include PillMap in your stash of important Grab-n-Go items. PillMap is a natural fit due to its easy portability.
How to Plan Ahead

One of the reasons I value preparedness is owed to my dad. He had a gift for prioritizing our family's safety. His preparation helped us feel protected from any storm that might come our way. So, I learned at a very young age the importance of being prepared. We always stored extra water and canned goods; and used generator-powered backup lights that automatically came on when the electricity went out. We also kept our gas tanks full.
I try to follow suit, making sure our family supply kit is stored in an easy-to-access location. And I make sure that primary medications are kept separate from old, expired bottles of pills we no longer take. When you assemble your emergency supply kit, think about your medication bag and detailed prescription list as a life- saving communicator. Make sure to include PillMap in your loved one's emergency supply kit. It is simple to use, highly affordable, and – before, during and after National Preparedness Month – puts you in control.