PillMap Interviews Noted Caregiver Author/Radio Host Peter Rosenberger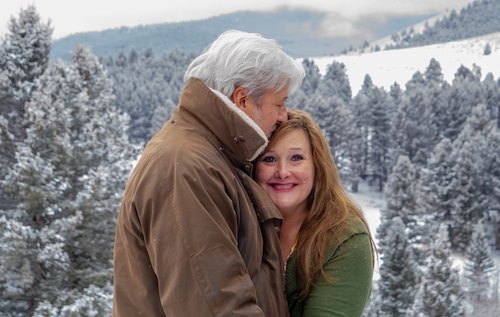 Rendering aid to his wife, Gracie, in the caregiving trenches for 33 years and counting, Peter Rosenberger effortlessly assumes the mantle of unofficial commander of an army of caregivers across the country. Advising inquiring troops to "get to a place of safety" comes naturally to the author, radio & podcast host, public speaker and second-degree black belt. It is wisdom born of experience, and he shares it in a way that makes sense to his fellow caregivers.
Early History
Gracie Parker was 17 when she suffered a debilitating car crash. Since that time, she has faced 80 operations, including having both legs amputated; treatment by 80 doctors in 12 hospitals; more than $10 million in medical bills; and relentless pain. In the midst of it all, she and Peter discovered ways to turn their trials into inspiration for others, Gracie, though her prosthetic limb program and Peter, in his ministry to caregivers.
At the beginning of their journey, few appreciate how profoundly their lives will change once they take on the role of caregiver. Whether their loved one suffers a debilitating injury or illness, at first, attention is (rightly) directed to the one who requires care. But slowly, over time, as days turn into weeks and weeks bleed into months and then years and in some cases, decades—caring for someone exacts a heavy toll on even the most resilient caregivers. Peter has a heart for fellow caregivers because he understands their hardships.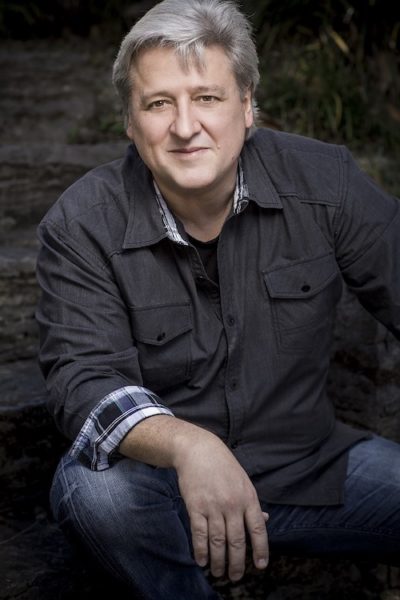 "Caregivers often refer to questions about themselves in third-person singular or first-person plural narratives. If you ask a caregiver how he is doing, he might say, "She is having trouble swallowing,' or 'We had a rough night.' This leaves them entirely out of the conversation. It's easy to lose yourself while you're taking care of someone else. I try to help caregivers find their own voice."
As any caregiver knows, that voice is easily silenced in the interest of more pressing matters. But what could be more important than taking care of the person who delivers care to someone else? If the caregiver falls, she will take the patient with her.
After so much firsthand experience, Peter has identified three struggles caregivers share, which he outlines in his first book, "Hope for the Caregiver" –
Lack of Independence
Isolation
Loss of Identity
Often relating personal anecdotes from his life as well as those of listeners and readers, Peter says he doesn't teach caregiving.
"People don't need instructions from me about how to buy a wheelchair or find a good doctor. Instead, I am a fellow traveler on this messy road. I'm not a Svengali. I've just been doing this long enough to recognize the pitfalls and want to point the way to safety."
A consummate teacher, Peter illustrates the point by sharing the recent predicament of a listener to his national radio show. She said her mom's angry outbursts have caused her to want to start drinking again.
"I just can't make her happy," the caller lamented.
Peter replied: "Your job isn't to make her happy. Your responsibility is to call your sponsor, go to a meeting, and fight to keep your sobriety. Your mom will get happy wearing the same shoes she got mad in. But if her caregiver is drunk, she will be in worse shape than she is now."
Peter says that longevity brings clarity.
"I speak fluent caregiver. And I spend most of my time trying to tell caregivers to do the next right thing —whatever that may be. If you see two enemies heading for you, one at 5 yards and another at 100 yards, fight the one that's closest or you won't even make it to face the one who is farther off. Caregivers often develop tunnel vision. So, I spend most of the time talking brass tacks."
Caregivers often think ahead instead of managing the immediate.
"Caregiving is one of the most difficult things someone can do," Peter says. "We show up every day to fight an enemy we know we can't beat. That's emotionally draining and physically demanding. In fact, the cry of the body overwhelms the moan of the heart. What we do comes at a cost. The gravity of this thing will suck you down. It has power. So, you have to respect it. In fact, the way to save your strength is to take care of yourself." Another prime example of the battlefield instructions this caregiving commander is happy to issue.
Follow PillMap on Twitter during the month of March or April to be entered in a random drawing to win a free copy of Peter's first book, Hope for the Caregiver, or his second, 7 Caregiver Landmines. In the meantime, check out his websites: StandingWithHope.com or HopeForTheCaregiver.com.
About PillMapTM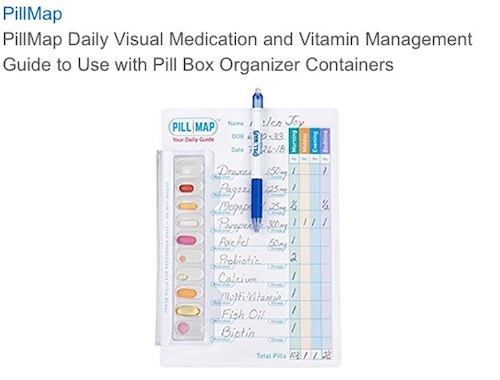 Your daily medication guide, PillMapTM takes the guesswork out of medication management. It is easily customizable to fit patient and caregiver needs, including maintaining consistency and safety in hand-offs between multiple caregivers. We've poured our learning and our care into PillMap™. We want you to put your time and your attention to the one you love, instead of to pill bottles. Don't take a chance with your loved one's health. Order PillMapTM andPillMap with Erasable Pen today.